Animations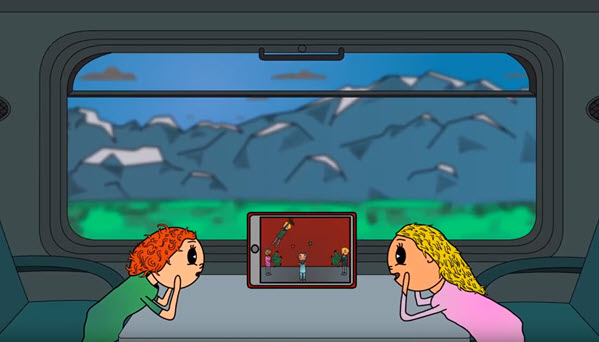 Chris Loki
"The core concept of the animation was to convey the sense of adventure and enjoyment which can be found during a train journey, through the lens of two young sisters."
Christopher Loki is a 3rd year student in the school of Music and Media at Bangor university. He is currently undergoing a BA in Film Studies and hopes to carry his education and love for animation into an MRes and eventually a PhD.
email: cj-loki@hotmail.com or cou87c@bangor.ac.uk
Susan King
This animation I did as one of my assignments as part of my animation and motions graphics module. This animation was simply all about trying to make a character show emotion and react to an event happening off screen. I found the short animations like these that I did for the module, very enjoyable to create and it's where my love for animating really started. I completed the module last december/January and about a month or so later, I managed to get a job as an animator for Psych2Go the psychology YouTube channel which I'm really delighted about. I hope to continue animating for them as well as uploading my own animations on my new YouTube channel: Susan's Animations, Videos and Edits.
.