Film & Video Production
Merle Pohl (English and Social Sciences)
This is a short documentary about moving to and living in North Wales. The film features the stories of two expatriates from Germany and one Welsh women. I hope you enjoy watching the film as much as I enjoyed making it!
Email: movingstories@outlook.com

Quentin Lucas (Creative Studies & Music)
About: I hope that Creativity @ Bangor shows how much Bangor means to me and encourages more people to come here. I had a great time making it and will be working on many more short films in the near future.
Email:quentinrlucas@gmail.com

Charlie Wells (MA Filmmaking)
Cabbie is a short documentary about a taxi driver. It was shortlisted for the Royal Television Society awards at the British Film Institute in Best Short Subject, Best Camera and Best Editing in 2018 and has screened widely at film festivals.
Web site: https://vimeo.com/user55466770
Email: charliewells1995@gmail.com

Gehad Ibrahim
Send a Message is a series of films made about the inclusion project for the Llangollen International Eisteddfod. The project won an award from Scottish Power for best inclusivity project, 2018.
Web site: http://vimeo.com/GehadIbrahim
Email: gehad.medhat@hotmail.com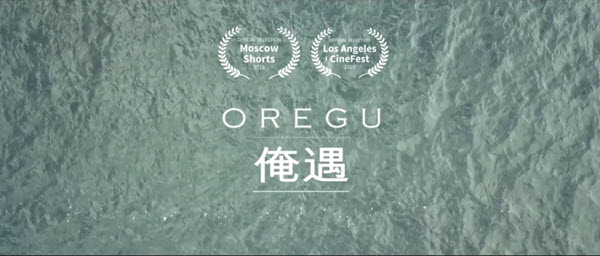 Marina Ivanychev
The subject of this poetic documentary 'OREGU' is a physical and spiritual journey of Olegs Regzdins, who fully immersed himself in Japanese culture and dedicated the most of his life to learning and perfecting martial arts. The password for the video is kimono.
Web site: https://vimeo.com/marinaivanycheva and https://marina-iv.wixsite.com/oregu

Rory Farmer
Blue Milk is a short comedy that follows a travel agent with an unusual superpower. Blue Milk won the award for best mockumentary at the Austin Comedy Film Festival, USA, 2018. To date, Rory's main efforts have been self-made and self-shot including his micro-short comedy 'Storm in a Teacup' (2017) which featured at Fresh Student Media Festival 2017 and the Bangor Student Media Festival.
Web site: https://www.roryfarmer.co.uk/
Email: roryfarmer25@gmail.com

Matt Melling
Life on a Thread follows paraglider Brad Nicholas as he flies above the mountainous landscape of North Wales. The film has been screened at a number of film festivals in the UK and internationally. On the strength of this work Matt was selected for the prestigious Banff Adventure Filmmakers workshop in Canada while still a student.
Web site: https://www.matthewmelling.com/
Email: mattmelling@hotmail.co.uk